Partners
ACCIÓ CULTURAL DEL PAÍS VALENCIÀ

Acció Cultural del País Valencià is a cultural civil association created in 1971 and legalized in 1978, after the restoration of democracy in Spain. Its main goal is to promote the language and culture of the Valencian Country, as well as the civil awareness of his people.

This entity has an education section which, in collaboration with the Carles Salvador centre, provides teachers with tools to improve educational resources and digital teaching educational units aimed at students from kindergarten through high school.

ACPV has carried out hundreds of different projects during its 42 years of history, so it has developed a long experience in national and international project management, and a great structure that ensures the proper development of all the projects they carry out.

---
CONRADH NA GAEILGE

Conradh na Gaeilge is a democratic forum for the Irish-speaking community. It has over 200 branches and numerous individual members registered around the world, who work hard to promote the use of Irish in their territories. Conradh na Gaeilge's main aim is to promote the use of Irish as the standard language in Ireland. Conradh na Gaeilge was established by Douglas Hyde, Eoin Mac Néill, and their colleagues on the 31st of July 1893.

The organisation runs Irish-language courses; advocates for the language rights of Irish-speakers; raises awareness about the language; hosts the international Irish-language festival Seachtain na Gaeilge le Energia; manages the Irish-language information hub PEIG.ie and the Irish-language bookshop An Siopa Leabhar; supports Raidió Rí-Rá; and much more.

---
EUROPEAN LANGUAGE EQUALITY NETWORK (ELEN)

The European Language Equality Network (ELEN) is a non-profit organization for the promotion and protection of lesser-used (i.e. regional, minority, indigenous, co-official, and smaller national) languages (RMLs), to work towards linguistic equality for these languages and multilingualism, under the broader framework of human rights, and to be a voice for the speakers of these languages at the local, regional, national, European, and international level. ELEN's purpose is to represent the 50 million people, 10% of the EU's population, who speak a regional or minority language (RML). ELEN has represented 44 regional or minority languages in 18 countries so far.
ELEN's work is divided in two main pillars: defence work and joint work of language projects that act to protect and promote RMLs.

ELEN's strength is based on its people and member organisations. They represent the highest level of expertise in lesser-used language protection and promotion in Europe with experience from many linguistic situations. ELEN comprises experts in language planning, policy, rights, revitalisation, RML immersion schools, RML teachers, experts in constitutional law, specialists in vocational language training for adults, and experts specialized in language revitalisation and language technologies.

---
CONSELLERIA D'EDUCACIÓ, CULTURA I ESPORT

The Conselleria d'Educació, Cultura i Esport is a department of the Consell de la Generalitat Valenciana with the competences of Conselleria d'Educació, Cultura i Esport is a department of the Valencian administration (Consell de la Generalitat Valenciana), with the competences of education, regulated professional training, culture and cultural promotion, language policy and sport.


---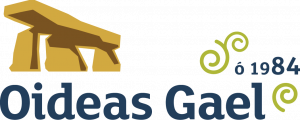 OIDEAS GAEL

Since its founding in 1984, Oideas Gael has attracted hundreds of participants annually to its acclaimed language courses and cultural programmes. Irish people, drawn from all backgrounds, constitute up to half of those attending. The rest of the attendees travel especially from many other parts of the world. The unique combination of expert-prepared courses, along with an engaging mix of cultural sessions, all located in Gaeltacht communities, allow students to improve their fluency in Irish while enjoying the culture.

In addition to to the language courses, a wide range of cultural activity programmes are offered to participants interested in experiencing a unique learning style during the holidays.


---
UNIVERSITÉ RENNES 2

Rennes 2 University (UR2; French: Université Rennes 2) is a public university located in Upper Brittany, France. It is one of the four universities in the Academy of Rennes. The main campus is situated in the northwest section of Rennes, in the Villejean neighbourhood not far from the other campus, located at La Harpe.
University of Rennes 2 is the most important research and higher education centre in arts, literature, languages, humanities and social sciences in the west of France. It was created in 1969, on the basis of the former Faculty of Letters of the University of Rennes, whose origins go back to the creation of the Ducal University of Brittany in 1460 in Nantes.